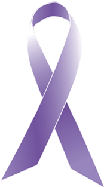 Welcome to INPEA's

"STUDENT CONNECTION"
Raising awareness of elder abuse through students the world over!

Rosalie S. Wolf, PhD

Inaugural Rosalie S. Wolf Memorial Student Awards

IAGG Congress
Rio de Janeiro, Brazil
June 2005

1st Prize: Paper
Hilary Buri, U. IOWA, USA
(click for profile and paper)

2nd Prize: Poster
Chelia Gailoi, San Palo, Brazil
(click here for poster)
INPEA'S UN NGO
STUDENT REPRESENTATIVES

UN HQ NYC
Annie Kalman
anniekalman@gmail.com
FORDHAM UNIVERSITY, NYC,

under direction of

Professor Patricia Brownell, PhD,
Graduate School of Social Work,
Fordham University, NYC, NY

and for the

GENEVA HUMAN RIGHTS COUNCIL
ULRIKE WAGINGER, MD
GENEVA, SWITZERLAND
WORLD ELDER ABUSE
AWARENESS DAY 2009

Student Representatives

USA
Annie Kalman
Fordham University

Click here for Annie's letter
to all students to join World Day Events.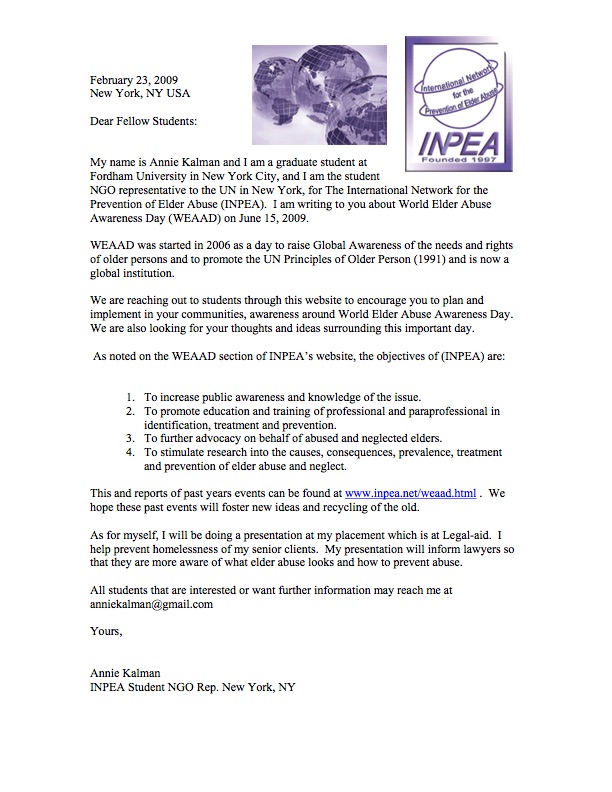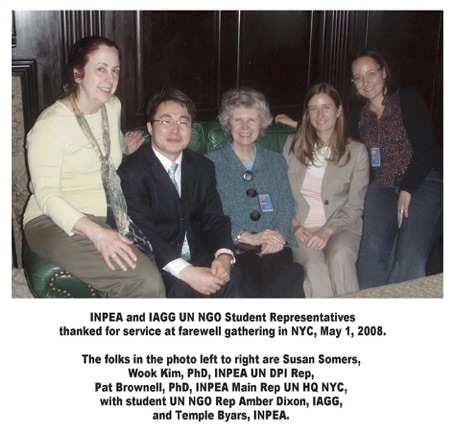 May 1, 2008 - NYC
INPEA and IAGG UN NGO Student Representatives thanked for service at farewell gathering in NYC, May 1, 2008
Temple Byars, Fordham University, INPEA Rep. from Los Angeles, California, and Amber Dixon, Columbia University, IAGG Rep, from Nashville, Tennessee, are due to graduate this month and return to home states as INPEA State Ambassadors
(
Click to download photo
)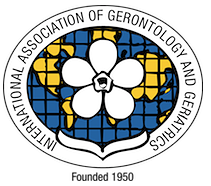 For further networking, please take the time to visit the
IAGG Student Organizations
page.